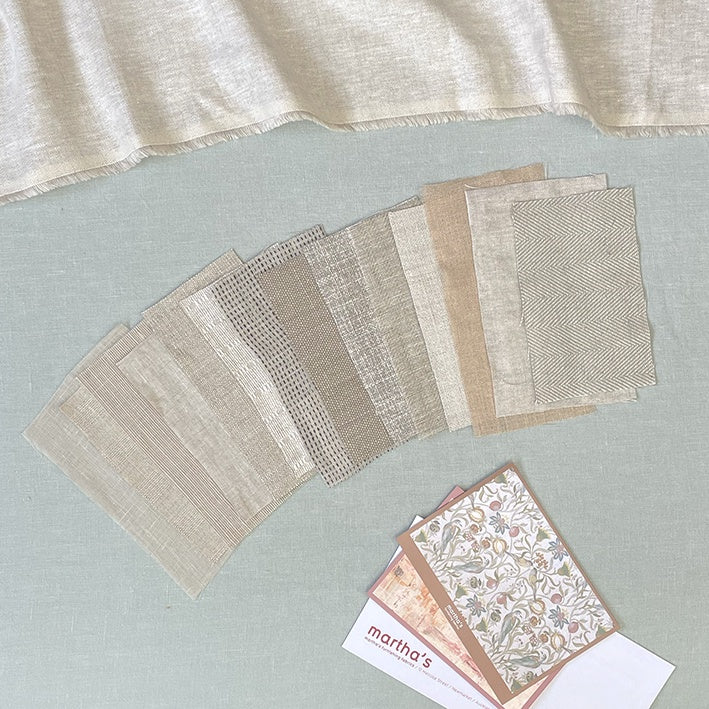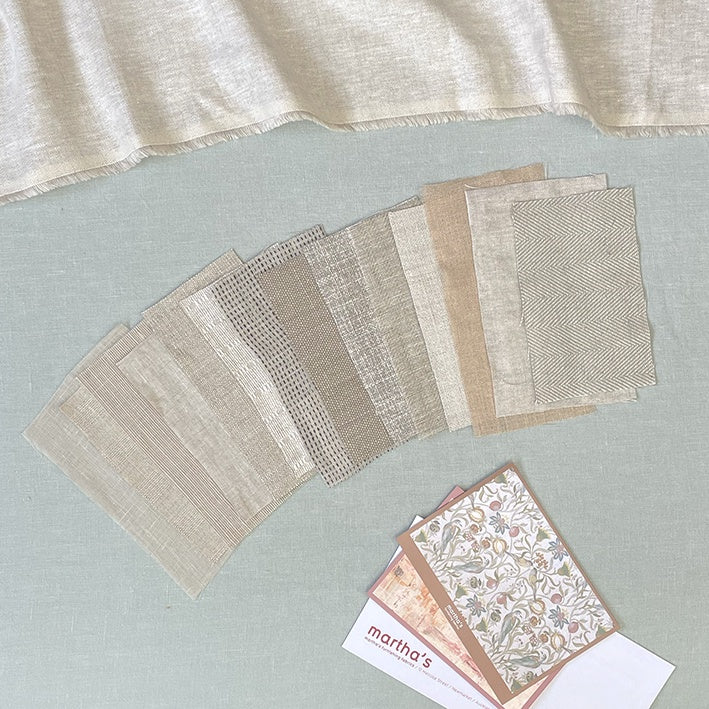 Description
We've made it easier than ever to view our linen range from the comfort of your own home.
Are you on the hunt for certain coloured linen for your next project? No need to scroll and add each sample to your cart, and then still wonder if you may have missed something. Just add the pack you wish to see and we will do the rest. 
Within each pack you will find a carefully curated range of linens; within the coloured packs there is a variety of weights, from sheer to upholstery weight. All linens are either a part of our stock range or we have sufficient stock available for most projects*. 
Please note, the inventory levels of these linens will fluctuate and the packs will be updated as our stock sells or as we receive new arrivals. 
*Please reach out if you are after a large quantity and we can guide you towards the suitable linens.
Packs available:
Linen Sample Pack - Natural
Linen samples
Excellent way to help in the decision making - actually introduced colours I hadn't previously considered.
Linen sample pack
This generous sample pack arrived promptly. Gorgeous fabrics! So helpful to see and feel these before purchasing.
Beautiful Linens
Not exactly what I was looking for, but loved them.
Excellent selection of samples.Found it easy to compare and select ones I liked that were suitable for my needs.Also very prompt delivery. Thank you Martha's