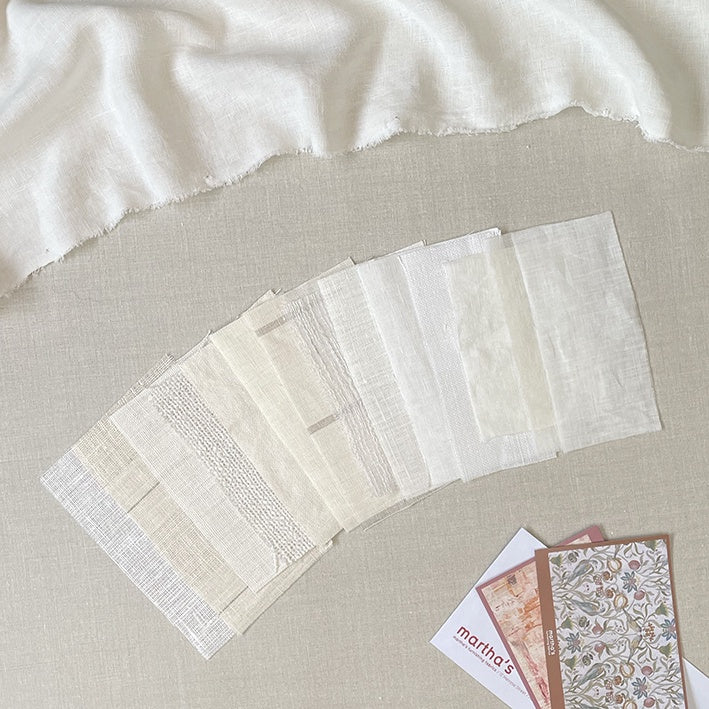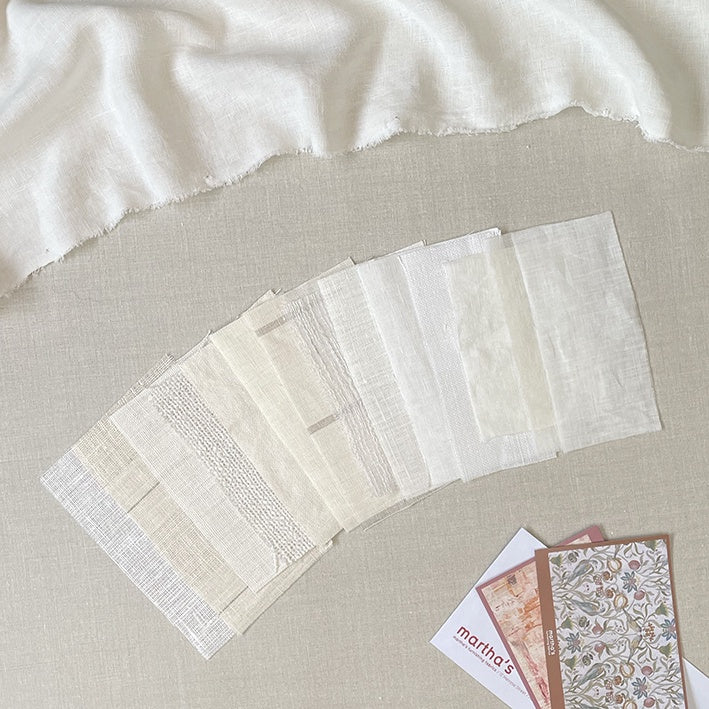 Description
We've made it easier than ever to view our linen range from the comfort of your own home.
Are you on the hunt for certain coloured linen for your next project? No need to scroll and add each sample to your cart, and then still wonder if you may have missed something. Just add the pack you wish to see and we will do the rest. 
Within each pack you will find a carefully curated range of linens; within the coloured packs there is a variety of weights, from sheer to upholstery weight. All linens are either a part of our stock range or we have sufficient stock available for most projects*. 
Please note, the inventory levels of these linens will fluctuate and the packs will be updated as our stock sells or as we receive new arrivals. 
*Please reach out if you are after a large quantity and we can guide you towards the suitable linens.
Packs available:
Great choices
Can't decide, will get a quote for curtains
Excellent Service
Great to get samples in my hands. It is hard to be sure of how the fabric will look & feel, from a photo, no matter how good the photo is.
Excellent choice of samples
After contacting Martha's Fabrics, my samples arrived in a few days. Excellent service.
Many Thanks
My sample pack arrived within 2 days of ordering. I am always impressed with the wonderful friendly efficient service I receive from Martha's - either by phone but also recently when visiting from the South Island.