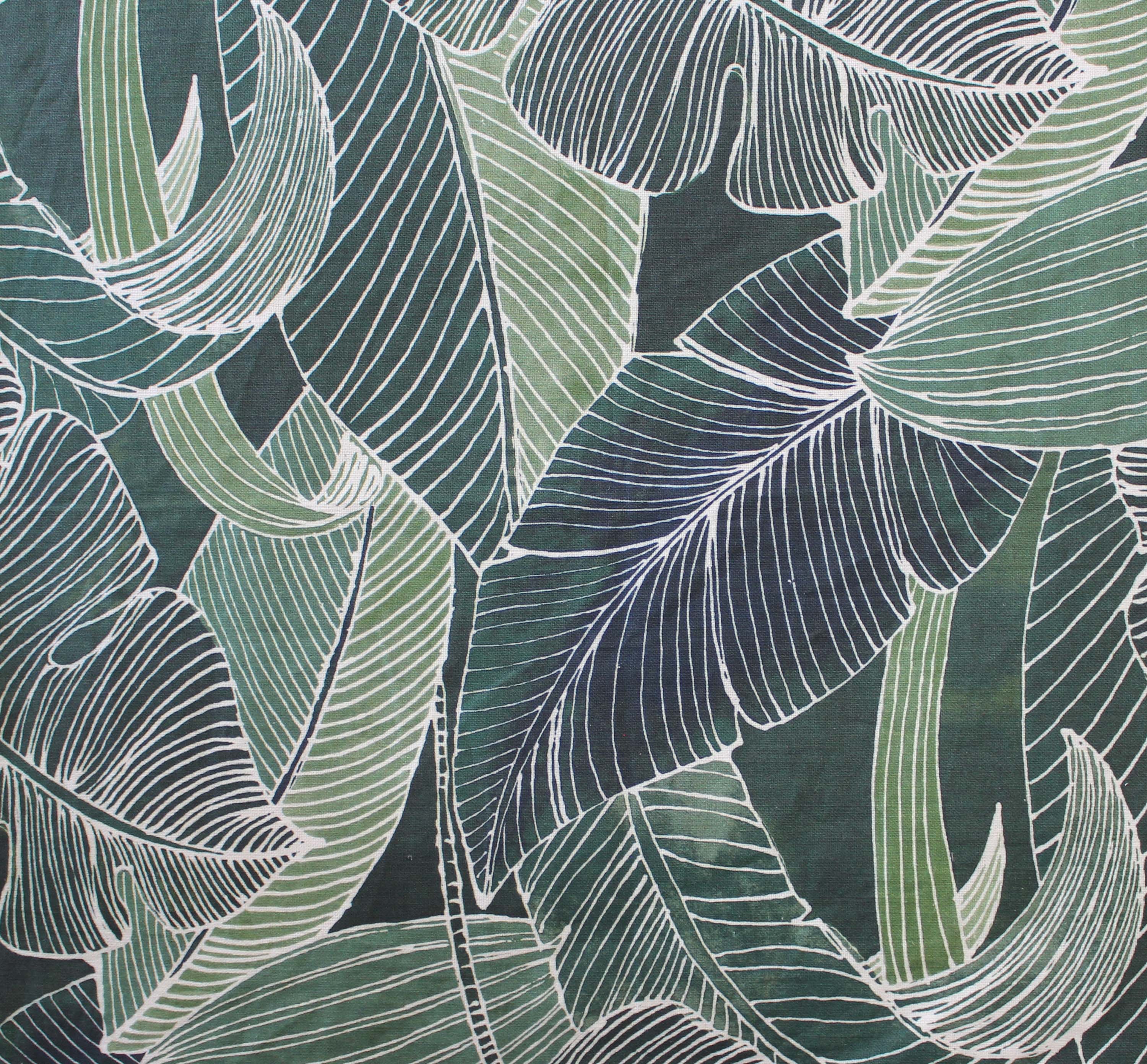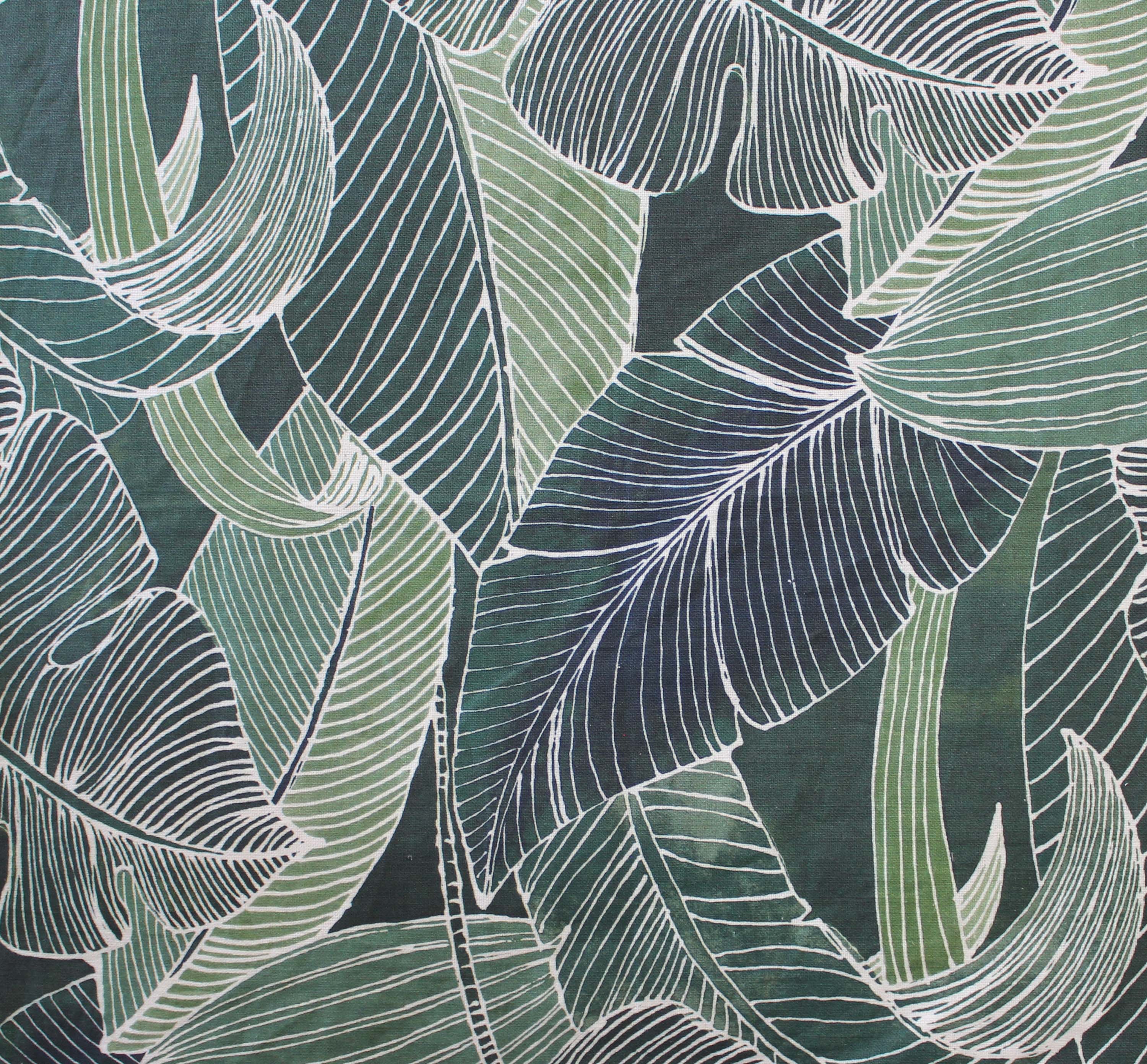 Description
A versatile customer favourite! A batik style, tropical leaf motif, printed in inky greens on a 60% Linen 40% cotton base cloth. We love it as curtains, cushions, blinds, and even a statement headboard!

Width: 140 cm
Pattern Repeat: 64 cm
Composition: 60% Linen, 40% Cotton
Abrasion: 40,000 Martindale Cycles
Washing Instructions: Cold machine wash on gentle cycle/ delicate cycle, or dry clean. Hang to dry. Iron on a medium setting. Do not bleach, do not tumble dry.
Note: This fabric is a stock line, meaning we are able to get more. If we do not currently have enough available for you, please do not hesitate to reach out for an arrival time frame, or order.