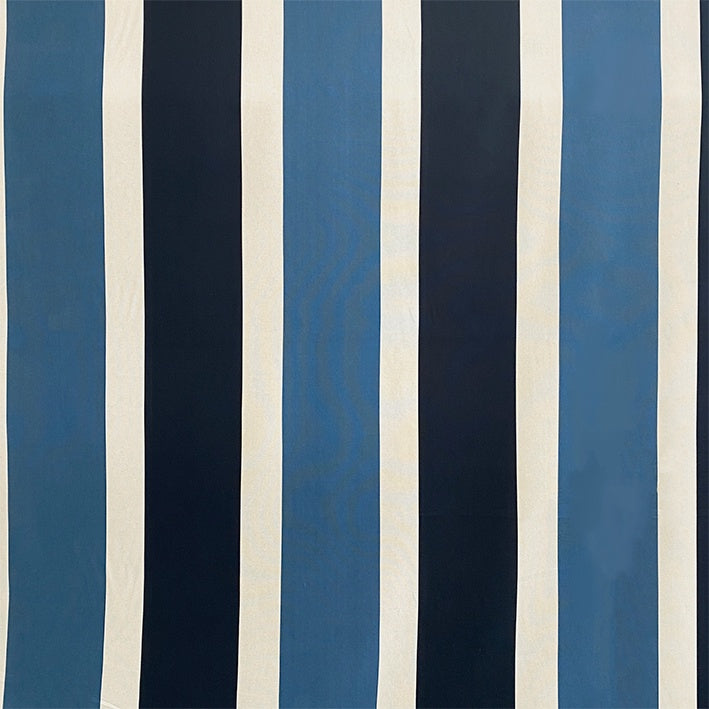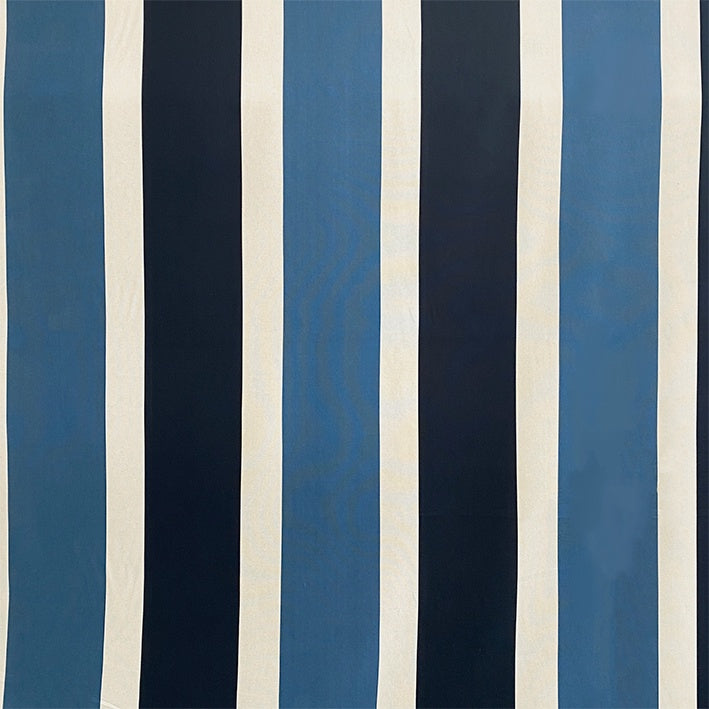 Description
Chocolate Dream Jumbo, designed by Diane Von Furstenberg, is a classic blue and navy stripe separated with narrower white stripes. Printed on a medium-weight cotton base cloth this fabric is a great choice for statement curtains, medium use upholstery projects, or as a coordinating pattern for throw cushions. This fabric comes in two scales, check out the larger-scale version, Chocolate Dream Mini.
Width: 143cm (104cm for pattern matching)
Compositon: 100% Cotton
Size of Stripes: Blue and Navy = 18.5cm, White = 8.5cm
Chocolate Dream Jumbo
A bold stripe on quality fabric. Looking good for full length curtains in kitchen dining area.